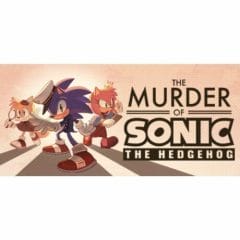 Free Murder Mystery Game
Like mystery and adventure games? Are you a fan of Sonic the Hedgehog? If so, this free game is perfect for you! The Murder of Sonic the Hedgehog is free to download from Steam, it has very positive reviews, so other players loved it. Amy Rose is hosting a murder mystery party, and Sonic is the victim, but is there something more sinister going on? It is up to you to find out what happened to Sonic in this exciting adventure game that is like a visual novel.
Click the green button below to visit the Steam website, where you can get The Murder of Sonic the Hedgehog for free. Get the game today and see what all the fuss is about!
CLAIM OFFER