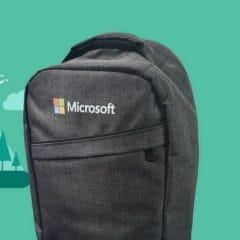 Free Microsoft Online Courses and Exams
The Microsoft Spring Skills Challenge aims to give your tech skills a boost, and you can sign up for free. If you join, you can pick one of the learning paths, complete the training, and you will also have an exam. Once you have completed all the steps, they will send you a free Microsoft backpack.
There are different courses available, and you can choose Azure Fundamentals, Azure Data Fundamentals, Azure AI Fundamentals, Power Platform Fundamentals, or Security and Compliance Fundamentals. To read more about the Microsoft Spring Skills Challenge and to sign up, click the green button below.
CLAIM OFFER