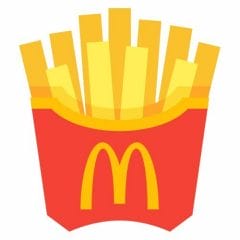 Free McDonald's Birthday Rewards
If you get the McDonald's MyMacca's app, you can get a free reward on your birthday! Your birthday freebie will be in the Rewards & Deals section of the app. You will have to wait for your birthday month to see what your free surprise will be, but others have been offered a free cheeseburger, a small sundae or a free side.
Click the green button below to visit the McDonald's website, where you can read more about the offer, and you can find the download links or QR code so you can download the app. If you already have the app and did not enter your birthday, you can update your details.
CLAIM OFFER