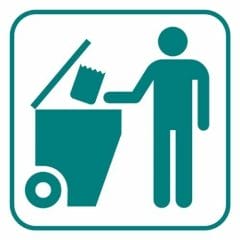 Free Larger Recycling Bin
You can now order a new larger recycling bin to replace your standard 240-litre bin. To help households recycle more products easily, the Brisbane City Council has waived the $30 establishment fee. So, you can upgrade to a large bin free of charge.
Property investors, owner-occupiers, and tenants can all claim a larger recycling bin. Once you order your bin, you will receive delivery information. To order your larger bin, click the green button below. The link will take you to the Brisbane City Council website, where you can read more information and order your bin.
CLAIM OFFER