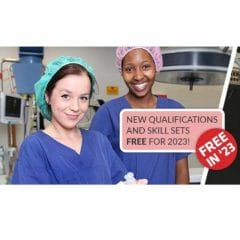 Free Job Ready Short Courses
In January 2023, selected full qualifications and all Job Ready short course skill sets will be free to access. This training focuses on priority industry areas so a more skilled workforce can be built and new employment and career opportunities can be created for Western Australians.
There are lots of courses available covering different industries such as health, science, tourism, construction and much more. So, if you are looking to learn and take a new path, this could be the way to do so. Click the green button below to visit the North Metropolitan TAFE website, where you can read more about the courses, see what is on offer and read their FAQs. Learn something new in the New Year while you have access to free training.
CLAIM OFFER