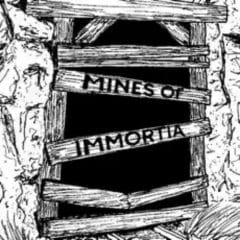 Free Interactive Fiction Game
If you like interactive fiction or tabletop RPG games, this offer is perfect! You can now get Mines of Immortia free on the Apple App Store. When you play the game on your device, you have to find out what happens as you go into the mines, and it has two different endings. The one you get depends on how you get there.
You can't miss playing this game for free, so get it today by clicking the green button below. The link will take you to the Mines of Immortia app, and you can download it onto your Apple device. Give it a try and see which ending you get.
CLAIM OFFER