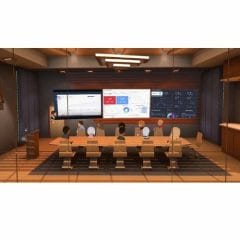 Free Immersed VR Offices
Immersed is now available for free on Oculus. When you download it, you will be able to immerse yourself in work without any distractions. You can work in different settings, collaborate with co-workers, and your keyboard can be connected. So, no matter where you are, you will feel like you are at work.
It is perfect for people who work from home and if you would like to give it a try, click the green button below. The link will take you to the Oculus store, where you can get Immersed on PC, Mac or Linux. Get it today while it's free!
CLAIM OFFER