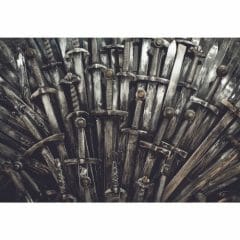 Free House of the Dragon Episode 1
House of the Dragon is a new series that is a prequel to Game of Thrones, and you can now watch episode 1 for free. The first full episode is free on YouTube, but you must have a VPN set to the UK to watch. It is a great offer if you haven't started the new series yet because you can give it a try for free. Even if you haven't watched Game of Thrones, you can try this prequel series to see what everyone is talking about.
Click the green button below to visit episode 1 of House of the Dragon on YouTube. Remember you need to have a VPN set to the UK, and you need to be using an account which verifies you are over 18.
CLAIM OFFER