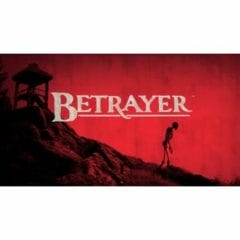 Free Horror Adventure Game
Betrayer is a PC game that mixes horror, adventure and action, and you can get it for free with GOG.com! While playing, you will be transported to the 17th century, where you are travelling to a colony in Virginia. However, you arrive to find the settlers gone, and it is your job to find out what happened to the doomed settlement.
Click the green button below if you want to get Betrayer for yourself. The reviews are great, so try it today and enjoy exploring, searching for clues, defeating enemies, and finding survivors.
CLAIM OFFER