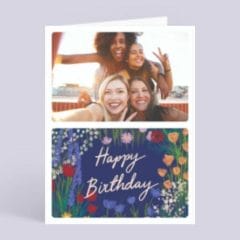 Free Greeting Card with TouchNote
Got a birthday coming up? Maybe an anniversary? Do you need to say thank you or congratulations? If any of these occasions apply to you, you should know that you can get a free greeting card from TouchNote. You can choose from lots of different designs, and you can personalize the cards with pictures and messages depending on which one you select.
Click the green button below to visit the TouchNote website. Once there, you can create your card, and at the checkout, use code, FREECARD to get one card for free. They will ask you to join their membership package, but you can click the X in the corner to close that. You will need to enter your payment details even though the card is free as part of the checkout process.
CLAIM OFFER