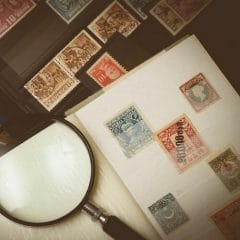 Free Gift from Australia Post
Do you enjoy stamp collecting? Well, why not join the Australia Post Collecting Community. If you do, you will receive a free gift that cannot be purchased anywhere else, it is just for new members of the Collecting Community. By joining the community of stamp collectors and enthusiasts you will get exclusive offers, be able to pre-order collectables, be part of a collecting experience and you will hear about product releases first.
To join the Collecting Community and to receive the free gift, click the button below to visit the Australia Post Collectables page. Fill in the form with your details and interests, and wait for your free gift to be delivered to you.
CLAIM OFFER