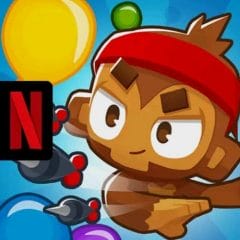 Free Fun Strategy Game
If you subscribe to Netflix, you can get a free game called Bloons TD 6. It is a fun strategy game where you have to defend Monkey Towers from balloons that are invading. While playing, you will get new abilities, you can unlock heroes, earn trophies and more.
It is a cool game that you should try while it is free. Click the green button below to visit the Google Play Store, where you can get Bloons TD 6 for free if you are a Netflix subscriber. It has great reviews, so get it today and see if you have what it takes to defend Monkey Towers.
CLAIM OFFER