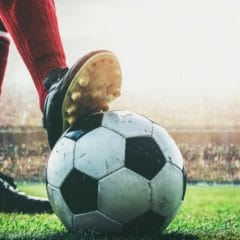 Free Full Match Replays & More with Liverpool Football Club
You can now get a free month's trial with LFCTV GO! If you claim the freebie and sign up with them, you will be able to watch Full Match replays, highlights, interviews with players, documentaries about Liverpool Football Club and more. It is perfect for Liverpool fans or if you just enjoy watching football.
Click the green button below to visit the LFCTV GO website, and once there, a pop-up will appear where you can sign up for the free month's trial. If that doesn't appear, you should use the code GOFREE23 to get the trial. As this is a subscription, you will need to cancel before the trial ends if you do not want to be charged the monthly fee of $8.49.
CLAIM OFFER