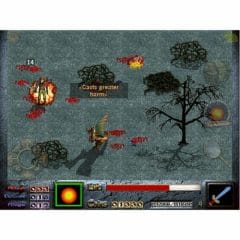 Free Fantasy Role-Playing Game for PC
Dink Smallwood HD is the new version of the old-school classic, and it is now free on the GOG website. The fantasy RPG on PC follows Dink, a pig farmer, as he goes on a magical adventure while trying to save the world. This version is by the original creators and features a remastered soundtrack, skip dialogue and more.
If you want to get the game for free, click the green button below, and the link will take you to the GOG website. Once there, you can read more about the game and add it to your cart. You can then checkout for free. Give it a try, other players love the game, and it is perfect if you like RPGs.
CLAIM OFFER