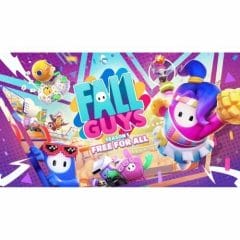 Free Fall Guys Game and Free Legacy Pack
Fall Guys the game will be free on all platforms, including PlayStation, Nintendo Switch, Xbox, and on the Epic Games store from the 21st of June 2022. If you are already a fan of the game and have played and purchased it, you will get a free Legacy Pack as a thank you for buying the game before it was free. The Legacy Pack includes a Veggie Dog costume, Regal costume, Feisty Dwarf costume, nameplate, nickname, and a Season 1 Pass.
You can read the full Fall Guys announcement and find the download links for some of the platforms by clicking "CLAIM OFFER". It is a fun game, and the whole family will enjoy it, so get your free copy from June 21st.
CLAIM OFFER