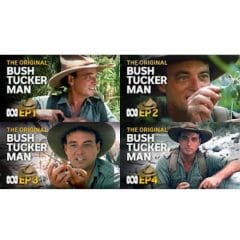 Free Episodes of Bush Tucker Man
You can now watch episodes of Bush Tucker Man on the ABC Australia YouTube channel. It is a brilliant freebie for those who remember and grew up with the show and for new viewers alike. If you haven't heard of the show before, it follows survival expert Les Hiddins as he explores different parts of Australia while learning about food and medicine used by Indigenous Australians.
Click the green button below to visit the ABC Australia YouTube channel. You can then start watching episodes of the show for free. Enjoy, and share the offer with other fans of the show!
CLAIM OFFER