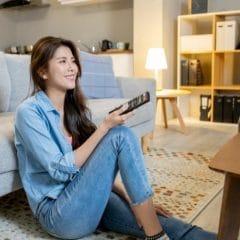 Free Documentaries, Sports, Movies & More
You can watch movies and more for free if you sign up with SBS On Demand. They offer a wide range of TV shows, films, documentaries and sports, and there are titles from all over the world in different languages. It is perfect if you are stuck for something to watch and want to see what is available for free.
There are over 11,000 hours of viewing, so there is something for everyone to watch. Click the green button below to visit SBS on Demand and browse what is available. If you see something you want to watch, you should create an account with them, but it is quick and easy.
CLAIM OFFER