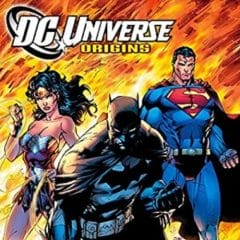 Free DC Universe Origins eBooks
You can now get the DC Universe Origins series of six eBooks free on Amazon. Each book is a very short read because they are two pages long, but the books do explain the origins of some popular DC characters. The series covers the backstory of characters like Hawkman and Hawkgirl, Harley Quinn, and more.
Press "CLAIM OFFER" to visit the Amazon website, where you can download the six short eBooks onto your eReader. You can get them all or just choose which ones you want to read. Don't miss out and find out the origins of your favourite DC Comics characters.
CLAIM OFFER