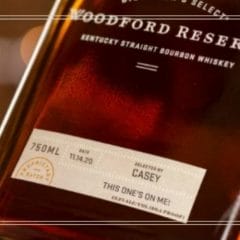 Free Customised Woodford Reserve Whiskey Labels
Woodford Reserve are offering free customised whiskey labels! The labels are designed to fit their Woodfords' Distiller's Select bottles but you can put them on any other whiskey bottle you have. You can create your personalised label on their website by filling in a form. The label can include the name of the recipient and a special message. You can also add a date on the label too. This would be perfect as a gift for someone special or as a little personalised treat for yourself.
Click the green button below to visit the Woodfords Reserve website. You can fill in the details required, and once the form is complete, your label will be delivered to you. Don't miss out on this because a personalised whiskey label could be part of a great gift.
CLAIM OFFER