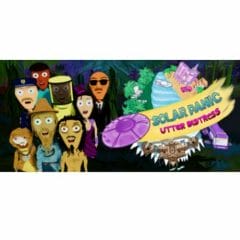 Free Comedy Adventure PC Game
Solar Panic: Utter Distress is now free to play and you can get it on Steam. This is a first-person comedy adventure game where you can explore different places and experience funny encounters. While playing the PC game, you will follow the story of a hungover ex-secret agent, use gadgets like a Tomato Gun and meet weird and wacky characters.
If you want a fun game to play in your free time, this could be perfect, so click the green button below to get your freebie. The link will take you to Solar Panic: Utter Distress on Steam. It has positive reviews, so play it and see what you think!
CLAIM OFFER