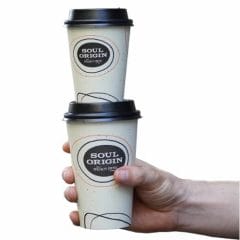 Free Coffee from Soul Origin
If you download the Soul Origin app and sign up for their loyalty club, you can get a free coffee! This offer is for new users, and it is the perfect treat if you enjoy coffee. By joining Soul Origin, you can also get other benefits such as a birthday treat, a $5 reward after you visit five times, and in cold seasons you can get a free soup sipper with a purchase.
It is well worth signing up if you live in an area with a Soul Origin location and wouldn't mind a free coffee. Click the green button below to visit the Soul Origin website, where you can read more about the loyalty club and find the download links for the app.
CLAIM OFFER