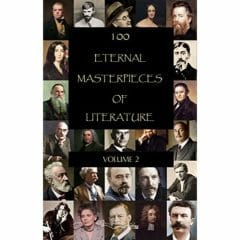 Free Classic Books – Volume 2
Recently, you have may seen our freebie of 50 classic eBooks, and now you can get volume 2, containing the next 50 books! In the next volume of 100 Eternal Masterpieces of Literature, you will find books by H.P Lovecraft, Leo Tolstoy, Oscar Wilde and more. This is the perfect offer if you want to see what is in the next volume, or maybe your favourite wasn't featured in volume 1, it might be in this one.
Three Men in a Boat, Moby-Dick, Dracula and more are available, so don't miss out on this free eBook. Press "CLAIM OFFER" to visit the Amazon website, where you can download the next 50 books onto your eReader. If you missed volume 1, you can get that here!
CLAIM OFFER