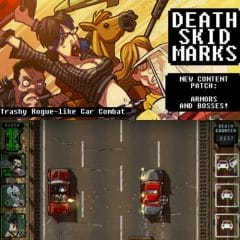 Free Car Combat PC Game on Steam
You can now get Death Skid Marks for free on Steam. This car combat game follows the player as you try to get to a music gig, and it falls into the action, arcade and RPG genres. It has positive reviews online, so if you are looking for a new game to play, you should give it a go.
Click the button below to visit Death Skid Marks on Steam. Once there, you can download the game for yourself, so get it now while it is free. You will need to download Steam to play the game if you don't already have it installed.
CLAIM OFFER