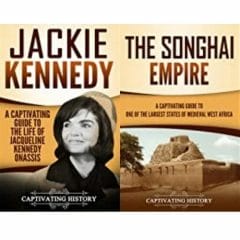 Free Captivating History eBooks
If you enjoy reading books about history, this offer is perfect for you. A selection of Captivating History eBooks are now free to download and read. The books cover a variety of topics and the lives of historical figures. There are even some free books for children.
To see which titles are now available for free, click the green button below. The link will take you to the Amazon store, where you can download the eBooks. Captivating History books have great reviews, so don't miss out!
CLAIM OFFER