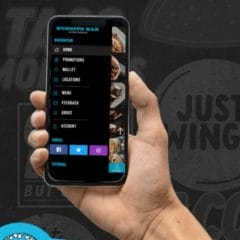 Free Burrito Bar $10 Credit & Birthday Rewards
If you go to Burrito Bar or want to try a new place where you can get burritos, tacos and more, check out this offer! Sign up for Burrito Amigos on the Burrito Bar App, and you can get $10 credit for free to spend in their restaurant. That's not all, you will also get a birthday reward, and others have said it is another $10 credit. Also, for every $10 you spend with them, you earn Burrito Bar Bucks, so if you are a regular customer, you can earn credits to spend fast!
Click the green button below to visit the Burrito Bar website, and once there, you can read more about Burrito Amigos and find the download links for the app. You may as well get the $10 credit, so you can either get something free from their restaurant or discounted!
CLAIM OFFER