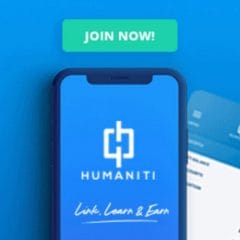 Free Budgeting App & Free $5.00
Humaniti is a simple budgeting app that helps you build a brighter financial future. You can join for free, and once you download the app, you can understand your net worth, compare your super balance, track spending, and earn extra cash by doing their surveys. That's not all, if you link your bank accounts and complete the welcome survey, you will get $5.00 for free, and you will be entered into their prize draw, where you can win $5,000!
Over 50,000 Australians are loving Humaniti, and you can join them by clicking the green button below. The link will take you to the Humaniti website, where you can read more and find the download links for the app. Get your finances organised and earn extra cash by signing up with Humaniti!
CLAIM OFFER