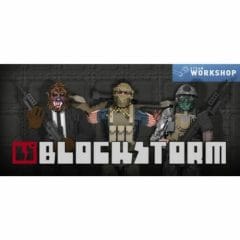 Free Blockstorm PC Game
Steam is giving you the chance to play Blockstorm for free! This is an FPS game where the world is made of destructible blocks, and you can fully customize your game. You can create characters and maps or change ones that already exist and edit weapons. Plus, it is multiplayer.
If you like first-person shooter and action games, you need to give this a try, so press "CLAIM OFFER" to visit the Steam website. Once there, you can get Blockstorm and check out the reviews, it has lots of positive ones. This freebie won't be around forever, so get Blockstorm today!
CLAIM OFFER