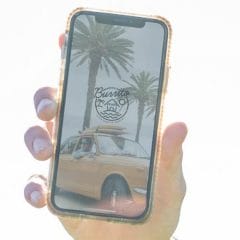 Free Beach Burrito Co. $10 Credit & Birthday Tacos
If you download the Beach Burrito Co. app, you can get a free $10 credit to spend on their food. So, you can get a cheaper burrito or other dish because the credit will give you money off. That's not all, by getting the app, you can also get two free tacos on your birthday if you let them know when it is, and you can collect reward points with your purchases. When your points build up, you can get more free food.
Click the green button below, and the link will take you to the Beach Burrito Co. website. Once there, you can read about the app, and if you scroll down, you will find the instructions on how to get the free credit. It is so easy to do, and the app is available on Apple and Android devices.
CLAIM OFFER