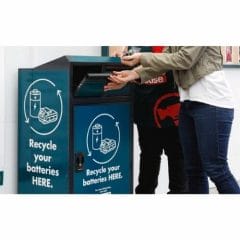 Free Battery Recycling at Bunnings
Every Bunnings store has battery recycling units that you can use for free. This allows you to reduce waste and stop harmful substances from damaging the environment. You can recycle your used household rechargeable and single-use batteries. Bunnings will accept a variety of batteries from AA to batteries for power tools. However, they cannot accept laptop batteries etc.
To see the full list of the batteries accepted and to read more about their national battery recycling program, click the green button below. It is free and easy to recycle your batteries, so drop them off and keep them out of landfills.
CLAIM OFFER