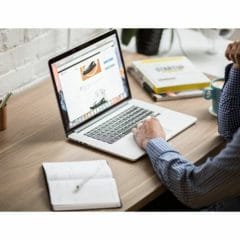 Free AZ-900 Microsoft Azure Fundamentals Exam Voucher
The Microsoft Azure Virtual Training Day: Fundamentals will cover cloud computing concepts, services and models. You can learn about how Azure supports security and more. If you attend the virtual training day, you will also get a free exam voucher so you can take the AZ-900 Microsoft Azure Fundamentals certification exam.
It is a brilliant offer for those who want to learn more about what the cloud can do. Click the green button below to visit the Microsoft website. Once there, you can read more about the offer, and you will be able to see the training day dates. Please note that you won't get an exam voucher if you only register for the training day, you must attend.
CLAIM OFFER