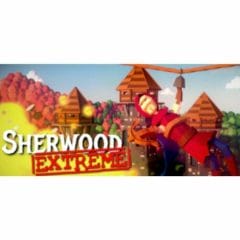 Free Arcade Shooter Game
If you want to play a fun and free PC game, this offer is for you. You can now play Sherwood Extreme for free because it is an Early Access game on Steam. While playing, you will be Robin Hood, who is now a master of parkour and more! You can flip, dive and get rid of foes to save the Kingdom.
Click the green button below to visit the Steam website, where you can get Sherwood Extreme. If you enjoy playing arcade shooter games, this can't be missed! Give it a try while it is free and see what you think.
CLAIM OFFER