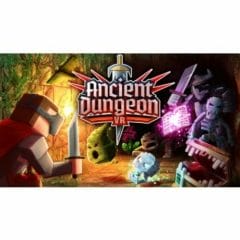 Free Ancient Dungeon Beta VR Game on Oculus
Explore a vast dungeon, look for hidden treasure and dodge danger in the Ancient Dungeon Beta VR game. This action and adventure game is now available for free from the Oculus Store, and it supports the Quest, Quest 2, and Oculus Touch.
Click the green button below to get the Ancient Dungeon Beta game. The link will take you to the Oculus Store, and there you can get your free version of the game. Get the game today because you don't want to miss out!
CLAIM OFFER