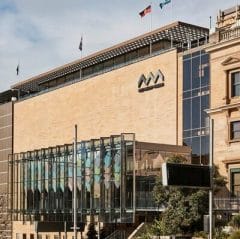 Free Admission to the Australian Museum
Enjoy a day out at the revamped Australian Museum for free. The museum is offering free admission for adults and children for a limited time. You can experience all of the permanent exhibitions and the special exhibitions with your admission. It is a great day out for all the family, and you can even plan ahead as the visitor map now includes information about the low, medium, and high sensory areas across the galleries for visitors on the autism spectrum and for those who have sensory sensitivities.
To read more and to see the opening days and times, click the green button below. This will take you to the Australian Museum's admission information page. It is important to note that you must be double vaccinated or medically exempt to enter the museum. You can read more about their COVID-19 protocols on the admission page.
CLAIM OFFER