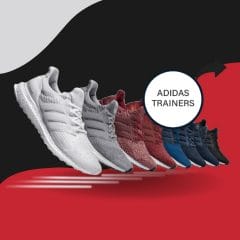 Free Adidas Trainers with RewardFlux
RewardFlux are giving away free Adidas trainers to users who sign up with RewardFlux and participate in deals on the RewardFlux website.
Simply join RewardFlux for free and follow the instructions to complete deals on their website, complete enough deals and you can claim a free pair of Adidas trainers. Please note some deals may require you to spend money in order to complete the requirements.
CLAIM OFFER