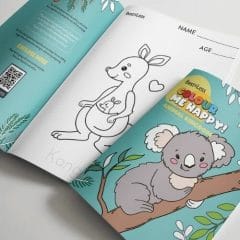 Free 56-Page Colouring Books from Best&Less
If you visit your local Best&Less store, don't forget to pick up a free 56-page colouring book! Best&Less has created a collection of free colouring books to inspire children to use their imagination and creative skills. It is a fun way for kids to develop their fine motor skills too! There are different themed colouring books, and a new one is launched every 2 weeks.
To read more about the colouring books, click the green button below to visit the Best&Less website. You can also see the upcoming themes, and you can download six colouring pages that your child can print off and colour in at home. If that wasn't enough, you can also use your child's artwork to enter a competition which you can also access on their website.
CLAIM OFFER