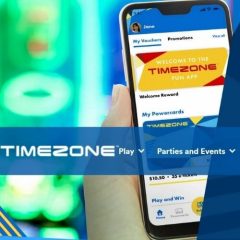 Free $5 Timezone Game Credits
Timezone arcades have created a new app called the Timezone Fun App. If you download the app, you will get a free $5 voucher to spend in the arcade! The app allows you to keep track of the games you have played, and any Powertickets won, you can top up your Powercard anywhere, and you will get rewards too.
To get your free $5 bonus, you need to download the app and complete the registration process. Make sure you have added both your email address and mobile phone number to your account. Once you have completed the process, your voucher will appear on your app within 24 hours. You can then redeem your voucher in any Timezone venue and play your free $5.
This offer ends on the 31st December 2021, so don't miss out. Once you have your voucher, you only have 30 days to redeem it.
CLAIM OFFER