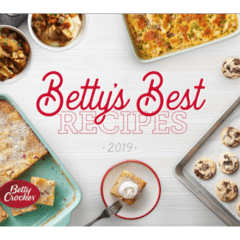 Betty Crocker Best Recipes
Here we have a great freebie for you! If you love cooking and you want to venture outside of your comfort zone then this book full of free recipes is definitely for you! This recipe book has great recipes for Mediterranean Stuffed Peppers and lovely sweet treats like Spumoni Brownie Lush!
Get this Free Betty Crocker Best Recipes digital book today by simply clicking 'Claim Offer'! You can print some of the recipes you want to try if you don't want to print off the whole book. If you're struggling for ideas for lunch then be sure to check these recipes! We hope you enjoy and share with your baking friends!
CLAIM OFFER