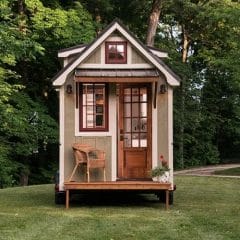 Win Your Own Tiny Home
Enter this compeition and you could be in with a chance of winning your very own tiny house! Tiny homes are not only cute, but they offer lots of benefits including saving money on energy bills, and most of these houses are better for the environment. Imagine owning your very own tiny home that you won completely free of charge?
To win your very own home, click the green button below. Once on the competition page, answer a few questions and enter your details. Then sit, back, relax and wait to see if you're the lucky winner of this incredible prize.
CLAIM OFFER