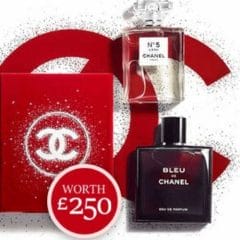 Win a Chanel Gift Card
Quiztionnaire is celebrating Valentine's Day by giving you a chance to win a Chanel gift card worth £250! All you have to do is complete the short survey, and your name will be in the running. You could really treat yourself or someone special with a gift card of that amount, so enter the giveaway today.
Click "CLAIM OFFER" to visit the Quiztionnaire promotion, where you should answer a couple of questions and fill in your details. Once you have submitted the completed form, you could win the gift card. What would you spend the Chanel gift card on if you won?
CLAIM OFFER