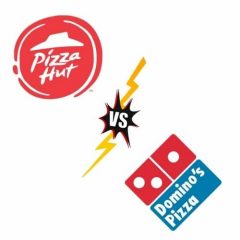 Win a $650 Gift Card for Pizza Hut or Domino's
There is no such thing as a bad pizza, but everyone has a favourite, and if yours is Pizza Hut or Domino's this is the competition for you. Buckleaders are giving you the chance to win a $650 gift card to spend in either pizza restaurant. You could buy lots of pizzas, sides, and drinks with this amount to spend. Will you have an extravagant one-person banquet, or will you treat family and friends if you win?!
To enter the competition, click the green button below. Once on the Buckleaders competition page, choose your favourite pizza restaurant either Pizza Hut or Domino's, and then enter your details on the form. You will be notified if you win the gift card, good luck pizza lovers!
CLAIM OFFER