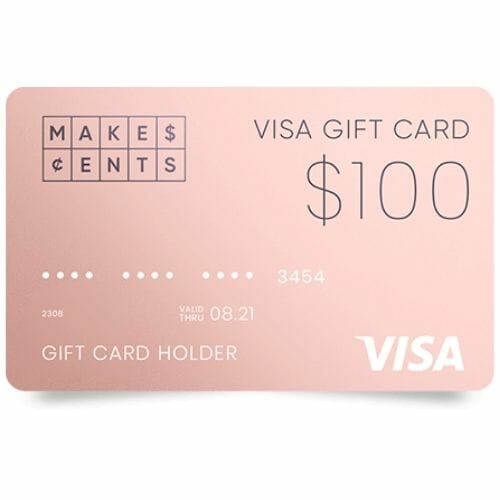 Win a $100 Gift Card for Reviewing Your Bank
Win a $100 Visa gift card by reviewing your bank with Makes Cents. Make Cents show reviews made by customers from the biggest banks across Australia. So, if you want to open an account, switch accounts, or hear more about your current bank, then Make Cents is the place to do it. You can read honest reviews, and you can leave your own too.
To be in with a chance of winning, all you have to do is click the button below and once on the Make Cents website, leave an honest review about your bank. It is easy to do, and you may not only win the gift card but even find a bank that offers you better options and services.
CLAIM OFFER