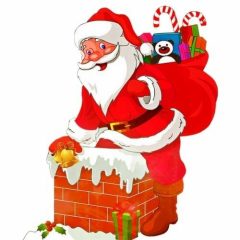 Visit Santaland and Meet Santa for Free
Santaland at Myer stores has arrived, and now you can book your visit for free! You and your family can meet Santa and his elves, take a ride on the Santaland Express train, and you can have a Christmassy photo taken. Each visit lasts 10 minutes, and it is a fun and festive activity for the whole family.
There is no cost when visiting Santaland, but you will have to purchase your photo if you want to take it home. To buy your photo, you can visit the Santa Photo Factory booth at the end. The train rides are only available in the Melbourne City, Perth City, Brisbane City, Sydney City, and Adelaide City stores.
You must book your visit online, and you can do so by clicking the green button below that will take you to the Myer Santaland website. Choose a day and time at a participating store near you and enjoy your special Christmassy activity.
CLAIM OFFER