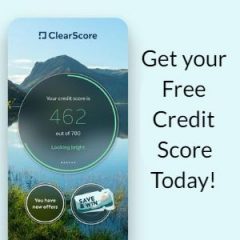 Get Your Credit Score for Free
Join 14 million others and see how you appear to banks and lenders. It only takes two minutes and won't impact your credit score. Track your credit score. Get tips to improve your eligibility.
ClearScore partner with Australia's leading lenders to bring you personalised deals on credit cards, loans and more. Find offers for financial products that are right for you, quickly and easily on ClearScore.
See what banks and lenders see when you apply for credit with your free monthly report. Checking it can also help you spot fraud before it's too late. You'll also get clear insights and next steps as we update you of any change to your credit score or report.
CLAIM OFFER