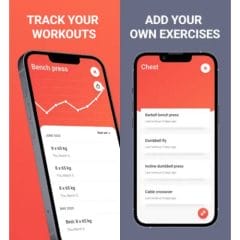 Free Workout Tracker App
Strongify Rep Counter is a workout tracker app that is free to download, and you can now get a lifetime subscription for free too! While using the app, you can track your progress, create an exercise routine, enter the number of reps and weights lifted and more.
Press the green button below to visit the Strongify Rep Counter app on the Apple App Store. Once there, you can read more about the features and download it. You will find the free lifetime subscription in the plan section of the app. We don't know how long this offer will last, so don't miss out if you like to keep track of exercise.
CLAIM OFFER