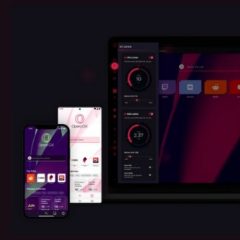 Free Web Browser from Opera Designed for Gamers
Opera GX is a free version of the Opera browser created especially for gamers. This special browser has many features that ensure you get the best experience while browsing and gaming on your device. You can use this browser on your mobile or desktop, and you can use Twitch and Discord from the sidebar. Limits can be set on your Network usage, CPU, and RAM. You can even connect your desktop and mobile browsers for file-sharing. Your privacy is also protected because there is a built-in ad blocker on the mobile browser.
To try this free browser today, click the green button below. This will take you to the Opera website, where you can read more information about the browser. You can also find the download links for the PC and your mobile device.
CLAIM OFFER