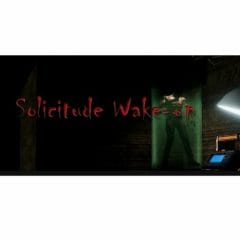 Free Virtual Reality Horror Game
Love horror VR games? If so, you need to check out Solicitude Wake-up because it is now available for free through the Oculus App Lab. While playing the game, you will wake up on an operating table in the dark in a research facility, and you will have to explore. Sounds simple enough? Well, not quite. The facility is full of monsters, and all you have is a flashlight that is running out of batteries. So, you will have to find batteries, explore and stay alive.
Click the green button below if you think you are brave enough to explore the facility. The link will take you to the Oculus website, where you can get the game for free. This scary game supports Quest, Quest 2 and Oculus Touch. Other players got a scare while playing this, and you will too!
CLAIM OFFER