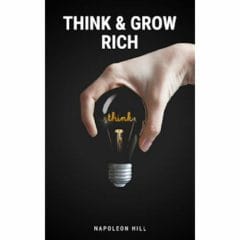 Free Think and Grow Rich Audiobook
The audiobook version of Think and Grow Rich is now available for free on the Google Play Store for a limited time. This book is by Napoleon Hill, and while listening to the audio, you will learn techniques that you can use to build lasting success. It aims to give you the tools and tips needed to improve financially and in other areas of life. Give it a listen while it is free because it has great reviews.
Click "CLAIM OFFER" to visit Think and Grow Rich on the Google Play Store, you can then download it onto your Android device. There is plenty to listen to as the audiobook runs for over 9 hours, if you learn something brilliant, but if you don't, you haven't lost anything.
CLAIM OFFER