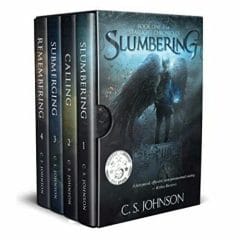 Free The Starlight Chronicles eBook Set
For a limited time, you can get The Starlight Chronicles: An Epic Fantasy Adventure Series: Collector Set for free! The set contains books 1-4, and the stories are aimed at young adults. It is a fantasy adventure series with monsters and more. The only problem you will have with this set is not being able to put it down!
Click "CLAIM OFFER" to visit the set of books in the Amazon store. Once there, you can download The Starlight Chronicles eBook Set onto your e-reader. Enjoy your free books and share the offer with others who enjoy fantasy stories and epic adventures.
CLAIM OFFER