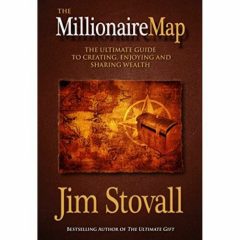 Free The Millionaire Map eBook
For a limited time, you can get The Millionaire Map: The Ultimate Guide to Creating, Enjoying, and Sharing Wealth Kindle eBook for free! The book is by bestselling author Jim Stovall and covers how he became successful and gives tips on how to manage your life and goals better than you are now. Overall it is an inspirational read.
To get your free copy of the eBook, click the green button below. The link will take you to The Millionaire Map book on the Amazon store. There you can download it onto your e-reader and read reviews from others. If you enjoy books about business and real people's stories, this could be the book for you.
CLAIM OFFER