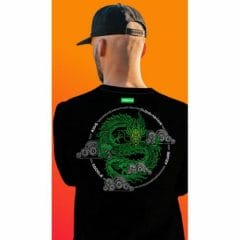 Free T-Shirt & Win Prizes
Veeam is giving away free t-shirts, and if you register for the free shirt, you will enter a prize draw too! The prizes you could win are a PS5, Fitbit Versa 3 Smartwatch, and more. To get the free t-shirt, you will need to fill in their registration form, but you will need a company/business email address in order to complete the form.
This giveaway is part of the Google Cloud Next 2022 event. If you would like to get a free t-shirt, click the green button below to visit the Veeam website. Once there, fill in your details on the registration form and submit it. You should then get a link which you can use to get the free t-shirt, you should allow up to ten weeks for delivery.
CLAIM OFFER